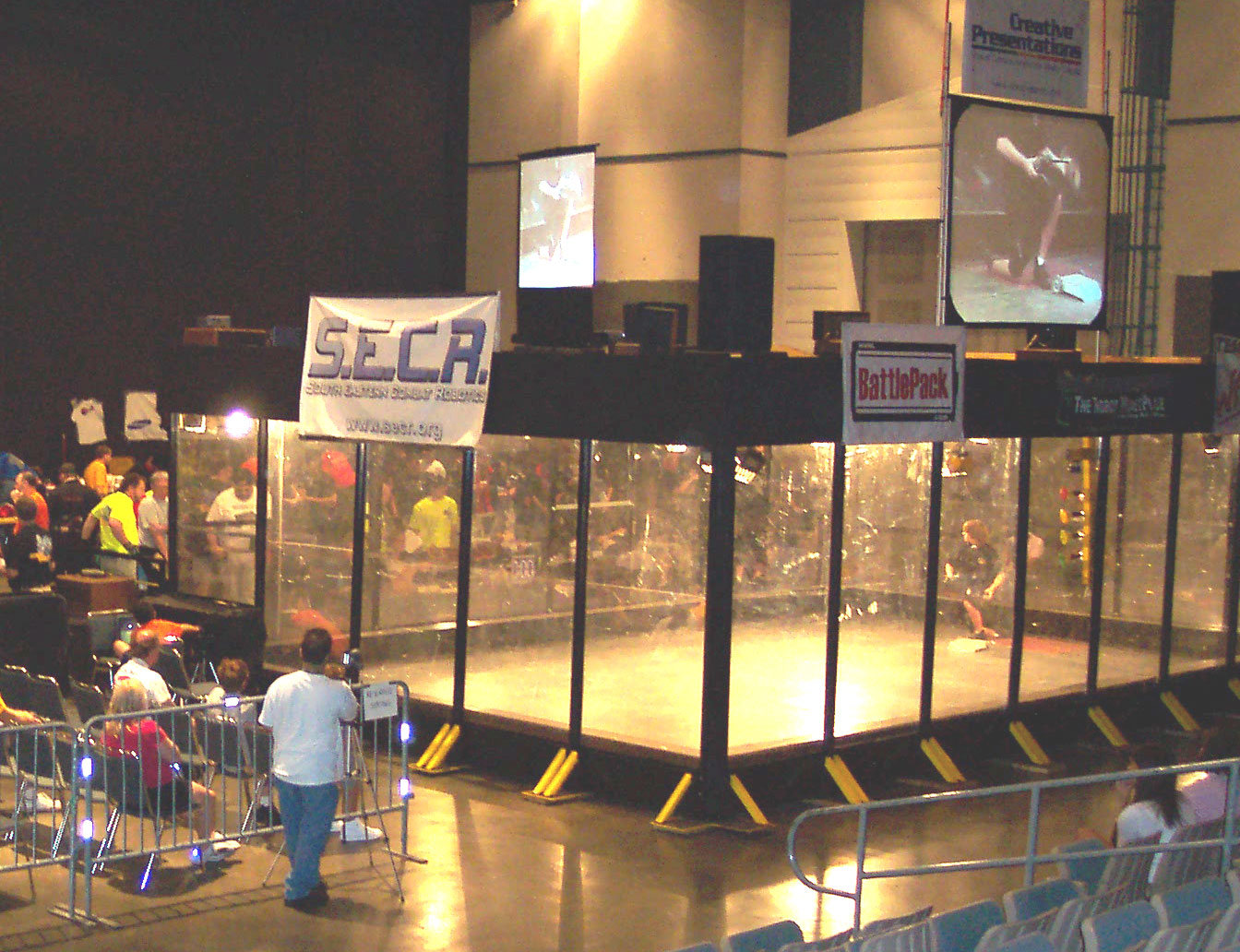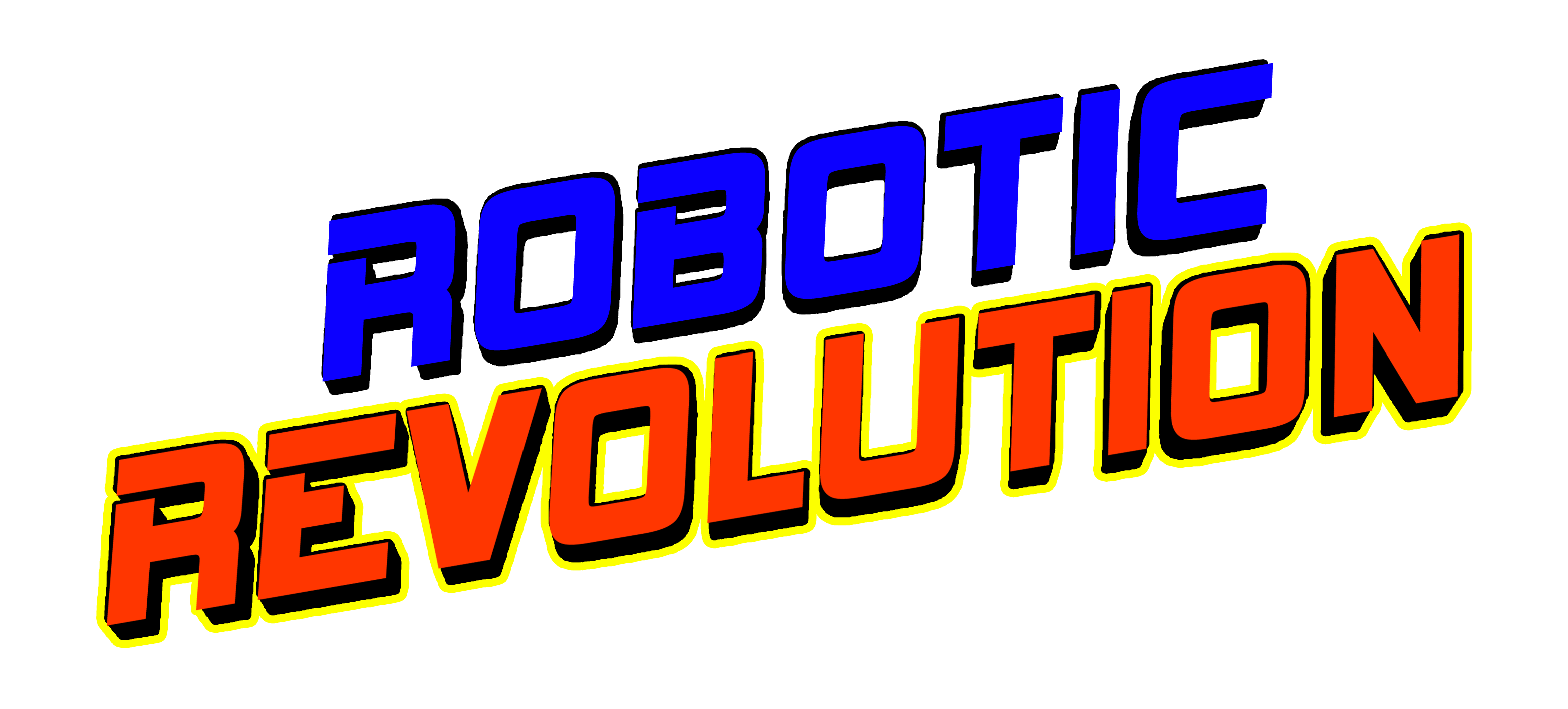 Robotic Revolution - New Orleans
New Orleans, Louisiana, US
July 3 - July 2, 2005
Event Information
Organizer:

South Eastern Combat Robotics




Location:

New Orleans, Louisiana US


Get Directions

Starts:

Jul 3, 2005

Ends:

Jul 2, 2005
Event Organizers
John Kruse
Safety Officer
Chris Williamson
Registration Coordinator
Robot Classes / Competitions
Category
Robot Class
Maximum
Capacity
Currently
Registered
Waiting
List
Entry
Fee
Pit Crew
Allowed
Combat
150 g - Fairyweight
16
5 Robots
None
15.00 USD
1 Per Robot
Combat
1 lb - Antweight
16
14 Robots
None
20.00 USD
1 Per Robot
Combat
3 lb - Beetleweight
16
13 Robots
None
30.00 USD
1 Per Robot
Combat
6 lb - Mantis
16
4 Robots
None
30.00 USD
1 Per Robot
Combat
12 lb - Hobbyweight
32
19 Robots
None
50.00 USD
2 Per Robot
Combat
30 lb - Featherweight
32
17 Robots
None
60.00 USD
2 Per Robot
Combat
60 lb - Lightweight
32
22 Robots
None
70.00 USD
2 Per Robot
Combat
120 lb - Middleweight
32
25 Robots
None
80.00 USD
3 Per Robot
Combat
220 lb - Heavyweight
32
10 Robots
None
100.00 USD
4 Per Robot
Event Description
SECR is proud to announce the biggest event to hit the Southeast yet. Robotic Revolution will be held on July 4th weekend in New Orleans, Louisiana. Hosting 150g to 220lb weight classes in an amazing 23,000 sqft. indoor, air-conditioned, public venue with SECR's 20' x 32' arena. A hotel and a casino within walking distance of the venue. Also located only 15 minutes away from the famous French Quarter and Bourbon St., and less than 10 minutes away from New Orleans International Airport (MSY). Robotic Revolution is your perfect event to qualify for the 2005 RFL Nationals and at the same time have a blast by visiting New Orleans. More information for competitors is available on the SECR website. Please visit www.secr.org for more details!

TO ALL COMPETITORS:

ENTRY FEES AND AGREEMENTS MUST BE RECEIVED NO LATER THAN JUNE 1ST.

ALL COMPETITORS MUST ARRIVE AT THE VENUE FOR CHECK-IN AND SAFETY ON FRIDAY JULY 1ST. If you absolutely cannot make it on Friday, please notify us ahead of time so we can make sure you still compete!
Photo Gallery
Other Events by South Eastern Combat Robotics
| Event | Date | Location | Robots |
| --- | --- | --- | --- |
| Robotic Revolution - New Orleans (This Event) | Jul 3, 2005 | New Orleans, Louisiana, US | 129 Robots |
| Robot Assault 2004 | Sep 5, 2004 | Huntsville, AL, US | 77 Robots |
| Rocket City Robot Assault | May 30, 2004 | Huntsville, AL, US | 112 Robots |
| Robot Assault 2003 | Sep 1, 2003 | Hendersonville, NC, US | 89 Robots |
| Southern Assault, Sept. 2002 | Sep 2, 2002 | Hendersonville, NC, US | 46 Robots |
| Farm Fight 2002 | Jan 19, 2002 | Alachua, FL, US | |