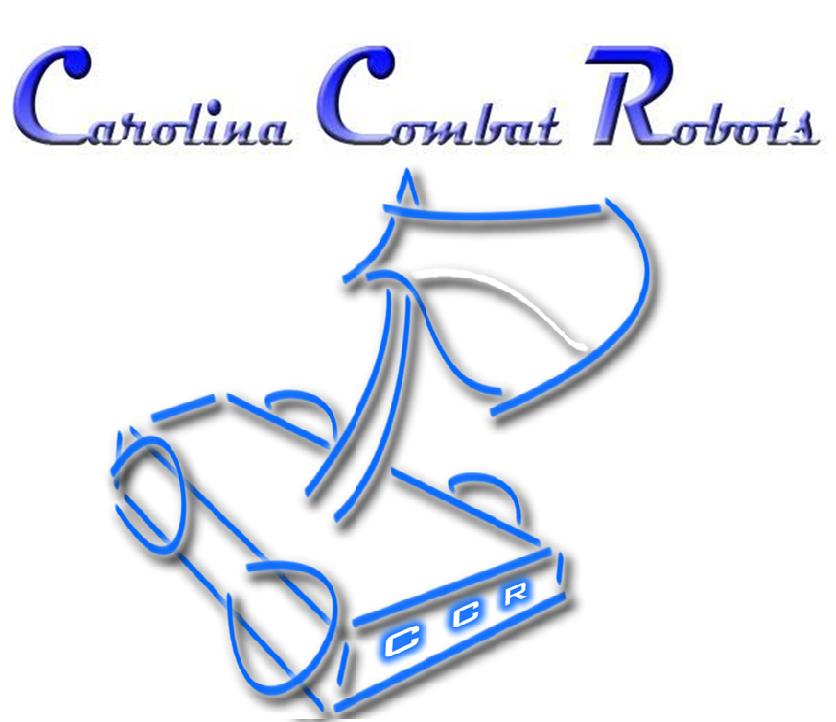 Clash of the Bots 2022
Gastonia, NC, US
June 25, 2022
Robot Classes / Competitions
Category
Robot Class
Maximum
Capacity
Currently
Registered
Waiting
List
Entry
Fee
Pit Crew
Allowed
Combat
150 g - Fairyweight
Unlimited
None
None
15.00 USD
2 Per Robot
Combat
1 lb - Antweight
Unlimited
None
None
15.00 USD
2 Per Robot
Combat
3 lb - Beetleweight
Unlimited
None
None
15.00 USD
2 Per Robot
Event Description
The Schiele Museum of Natural History in Gastonia NC presents The 10th Annual Schiele Museum "Clash of the Bots 2022". This will be a Bug event, for full combat up to 3 pounds fighting in an 8 x 8 arena.
There will be other robotic activities at the Museum during the event, so 900 MHz, 2.4GHz, or spectrum radios are required. Any other frequency must have prior approval.
Standard double elimination and SPARC rules apply.
Event information:
Location: Schiele Museum Gastonia NC
Check-in and safety inspections: Friday night 5pm-7pm and Saturday 7-8:30am
Builders' meeting: 8:30am
Competition: 9am-7pm (Museum Hours may be different)
Fees: (includes 2 pit passes per robot)
Fairyweight= $15
Antweight= $15
Beetleweight= $15
Once Registration fills up any additional registrations will move to the wait list.
PLEASE upload a picture of your robot! If you can build a robot you should be able to figure out how to upload a picture!
Release form and payment due Midnight June 1st 2022. If Registration is full then anyone not paid and paperwork not received will be dropped to make room for others on the wait list. Release Form located at: http://carolinacombat.com/AgreementCOB2022.pdf
Some important rules:
No flame weapons.
No gas-powered robots.
If you are using LiPo's, you must have LiPo bags. All Lipo batterys must be in a LiPo bag while charging.
Bring your own power strips.
A weapon lock is required for all weapons.
A switch and power light is required. A jumper is acceptable in place of a switch as long as it can be easily and quickly connected and disconnected.
Other Events by Carolina Combat Robots
| Event | Date | Location | Robots |
| --- | --- | --- | --- |
| Hickory Bot Battles 2023 | Sep 8, 2023 | Hickory, NC, US | 83 Robots |
| Clash of the Bots 2023 | Jun 24, 2023 | Gastonia, NC, US | 49 Robots |
| Wreck The Halls 22/23 | Jan 7, 2023 | Charlotte, NC, US | 9 Robots |
| Hickory Bot Battles 2022 | Sep 23, 2022 | Hickory, NC, US | 66 Robots |
| Clash of the Bots 2022 (This Event) | Jun 25, 2022 | Gastonia, NC, US | |
| Wreck The Halls 2021 (Cancelled) | Dec 11, 2021 | Charlotte, NC, US | 13 Robots |
| Hickory Bot Battles 2021 | Sep 25, 2021 | Hickory, NC, US | 57 Robots |
| Hickory Bot Battles 2020 (Cancelled) | Sep 25, 2020 | Hickory, NC, US | 67 Robots |
| COB 2020 | Jun 13, 2020 | Gastonia, NC, US | 45 Robots |
| Wreck The Halls 2019 | Dec 7, 2019 | Charlotte, NC, US | 9 Robots |
| HBB 2019 | Aug 17, 2019 | Hickory, NC, US | 75 Robots |
| COB 2019 | Jun 15, 2019 | Gastonia, NC, US | 44 Robots |
| Wreck the Halls 2018 | Dec 15, 2018 | Charlotte, NC, US | 10 Robots |
| Hickory Bot Battles 2018 | Aug 18, 2018 | Hickory, NC, US | 41 Robots |
| Clash of the Bots 2018 | Jun 16, 2018 | Gastonia, NC, US | |
| Hickory Bot Battles 2017 | Aug 19, 2017 | Hickory, NC, US | 28 Robots |
| COB 2017 | Jun 24, 2017 | Gastonia, NC, US | 47 Robots |
| COB 2016 | Jun 25, 2016 | Gastonia, NC, US | 43 Robots |
| COB 2015 | Jun 6, 2015 | Gastonia, NC, US | 26 Robots |
| COB 2014 | Jul 19, 2014 | Gastonia, NC, US | 32 Robots |
| Schiele Museum Clash Of The Bots 4 | Jul 13, 2013 | Gastonia, NC, US | 19 Robots |
| Schiele Museum Clash Of The Bots 3 | Jul 14, 2012 | Gastonia, NC, US | 42 Robots |
| Schiele Museum Clash Of The Bots 2 | Jul 23, 2011 | Gastonia, NC, US | 14 Robots |
| Schiele Museum Clash of the Bots | Jul 24, 2010 | Gastonia, NC, US | 14 Robots |
| 2010 Robot Rumble Bot Hockey | Mar 20, 2010 | Durham, NC, US | 1 Robot |
| CCR Memorial Day Qualifier | May 24, 2008 | Greensboro, NC, US | 16 Robots |
| Wreck-The-Halls | Dec 29, 2007 | Greensboro, NC, US | 10 Robots |
| Carolina Combat | May 5, 2007 | Greensboro, NC, US | 13 Robots |