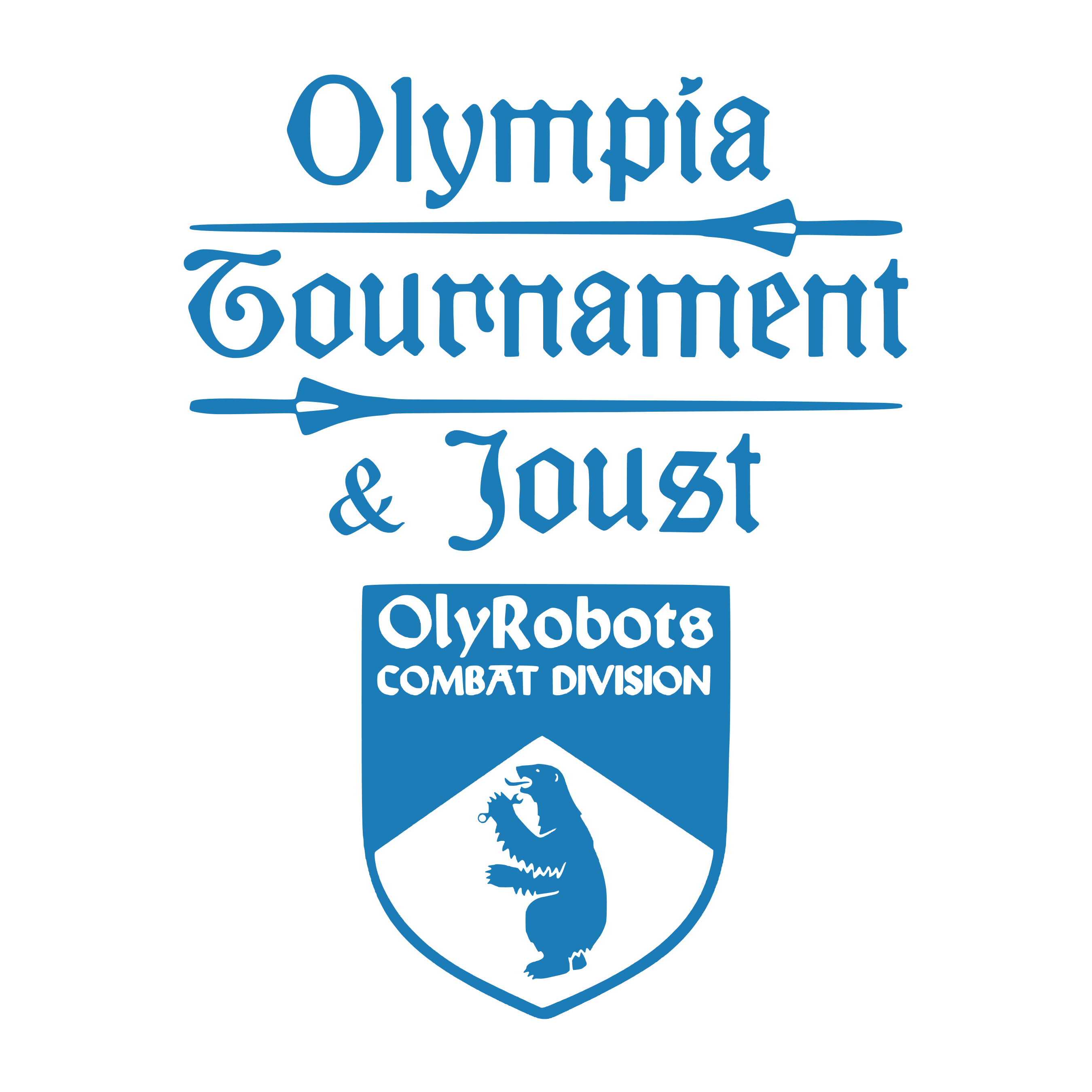 Olympia Tournament & Joust
Olympia, WA, US
February 4, 2023
Event Information
Organizer:

Olympia Tournament & Joust




Location:

1302 North Street SE
Olympia, WA 98501
US
Get Directions

Starts:

Feb 4, 2023

Ends:

Feb 4, 2023
Robot Classes / Competitions
Category
Robot Class
Maximum
Capacity
Currently
Registered
Entry
Fee
Pit Crew
Allowed
Combat
1 lb - Antweight
Unlimited
None
Unlimited
Combat
Plastic Ant
Unlimited
None
Unlimited
Event Description
We are hosting our innaugral event at Olympia High School! We will have two arenas and will run both classes simulataniously. Each class will be run as a double elimination. Our event will be following the SPARC ruleset, which can be found here: https://clubs.oregonstate.edu/combat-robotics/sparc
The 1lb Antweight arena will be be 5'x6' arena with 3/8" polycarb walls. This areana includes a pit in one corner.
The 1lb Plastic Antweight arena is 4'x4' with 3/8" polycarb walls. There is no pit or ledge in this arena.
Top robot in each class will be presented with a 3" pewter medallion.
Our 3D Design & Fabrication class and Maker's Guild is desinging and building an elctromechanical jousting simulator as a fundraiser for our Combat Robotics team.
The event will be in the school's Commons, please park on the Carlyon side of campus. The North St entrance will be locked.
0900 Registration & Pits Open
1000 First Match
Other Events by Olympia Tournament & Joust