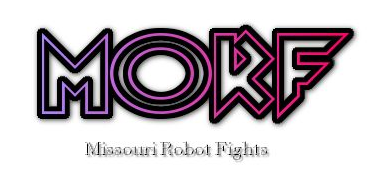 MORF Showdown @Joplin Collector's Expo IV
Joplin, MO, US
September 23, 2023
Event Description
By popular demand, Missouri Robot Fights is back at the Joplin Collector's Expo for 2023!
1lb full combat antweight tournament.
The usual 8x8x4 wooden arena. 1/4" poly. Hockey wall corner, and whatever weird things we feel like testing on the floor surface. (No glitter or chalkboard paint this time?) No pit.
Odd designs and new builders are welcome and encouraged.
More details to come soon!
Other Events by Missouri Robot Fights