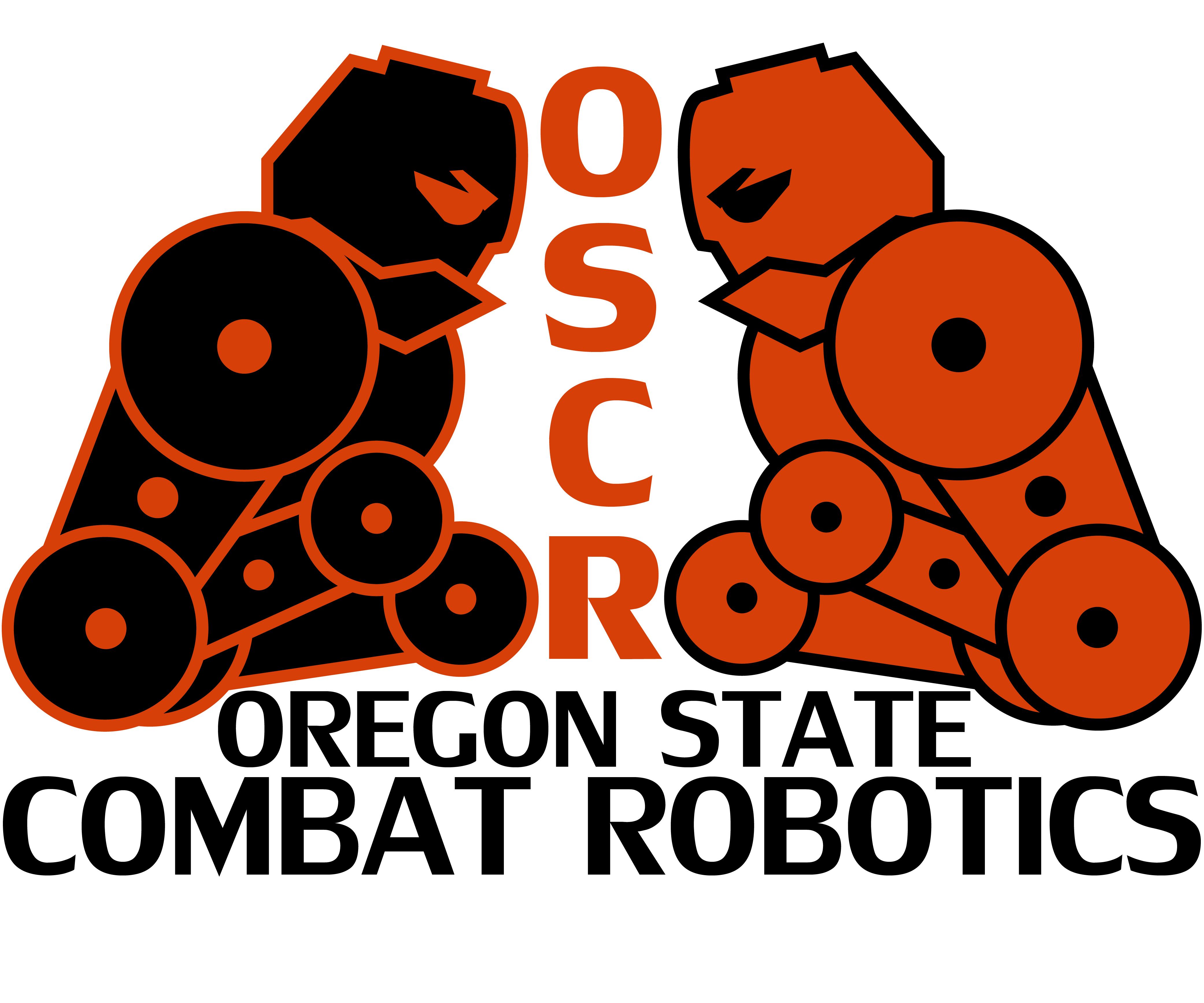 Oregon State - Spring Brawl 2020 *UPDATED*
Corvallis, OR, US
May 30, 2020
Robot Classes / Competitions
Category
Robot Class
Maximum
Capacity
Currently
Registered
Waiting
List
Entry
Fee
Pit Crew
Allowed
Combat
150 g - Fairyweight
Unlimited
None
None
Unlimited
Combat
1 lb - Antweight
Unlimited
None
None
Unlimited
Combat
Plastic Ant
Unlimited
None
None
Unlimited
Event Description
UPDATES:
***The Date will now be May 30th***
*** The Date and Location of the event had to be changed due to the covid-19 situation. Unfortunately the Expo we planned to attend will not be happening this year. The location has been changed to our house near OSU campus. Our address will be sent out via email the week before the event. Currently we are allowing everyone but depending on the situation at that point we may be limited on number of people who can participate. This event will be closed to spectators. You are welcome to bring one other person. Please plan to bring a mask. If you have any questions or concerns please email us.***
Oregon State Combat Robotics third event hosted at Oregon State University. For this event we will be using a 4'x4' arena. Join us and help bring combat robotics back to Oregon! Our two main classes are Plastic Antweights and Antweights. All classes below antweight are also welcome!
Competition will be on May 30th, location is currently our house due to the covid-19 situation. Please show up with your robot between 9:00am and 9:30am for registration. Battles will start around 10:00am.
We are planning to be there until 3pm, but due to the nature of combat robotics this is pretty flexible.
*** There is no fee to enter the location or the competition - donations are welcome*** 
Other Events by Oregon State Combat Robotics
Event
Date
Location
Robots
Spring Skirmish '23
Jun 11, 2023
2500 NW Monroe Ave, Corvallis, US
Winter Wars '23

REGISTRATION OPEN

Jan 14, 2023
2500 NW Monroe Ave, Corvallis, US
Spring Skirmish
Jun 4, 2022
Corvallis, OR, US
OSCR Winter Wars 22
Jan 8, 2022
Corvallis, OR, US
Oregon State - Post Covid Battle
Jun 19, 2021
Corvallis, OR, US
Oregon State - Spring Brawl 2020 *UPDATED* (This Event)
May 30, 2020
Corvallis, OR, US
Oregon State Brawl
Mar 7, 2020
Corvallis, OR, US