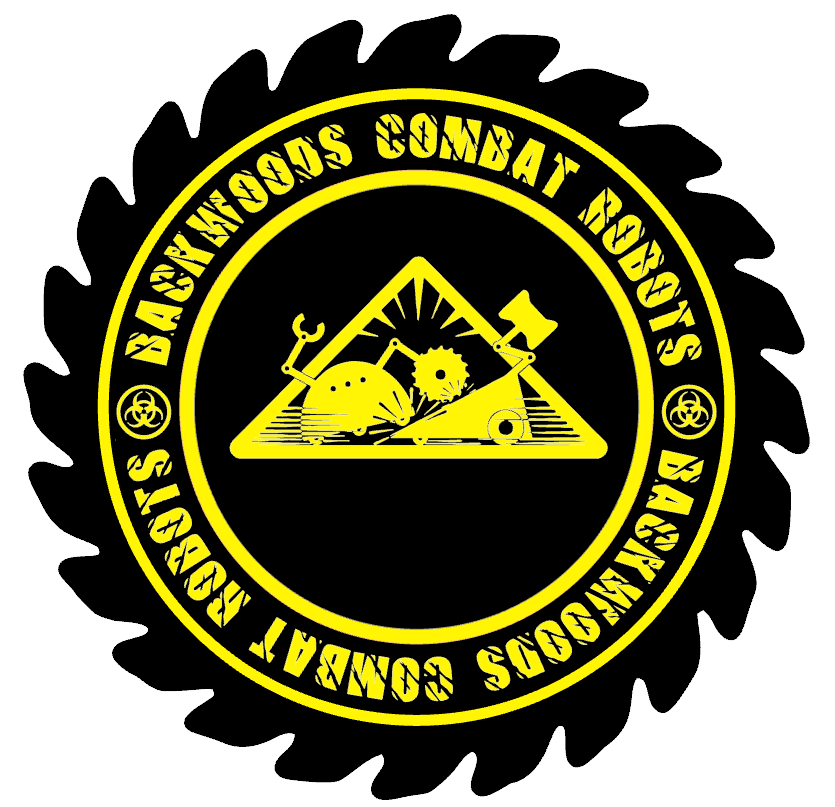 Battle in the Backwoods 4
Chapel Hill, TN, US
April 30, 2022
Robot Classes / Competitions
Category
Robot Class
Maximum
Capacity
Currently
Registered
Waiting
List
Entry
Fee
Pit Crew
Allowed
Combat
150 g - Fairyweight
Unlimited
None
None
Unlimited
Combat
1 lb - Antweight
Unlimited
None
None
Unlimited
Combat
3 lb - Beetleweight
Unlimited
None
None
Unlimited
Event Description
We are located in middle TN in a private commercial building with plenty of parking. We have a 6x6x4 arena made from 1/2 polycarbonate and and additional 1/2 x12in poly toe board with seamless steel floor. We have ventilator system buit into the area to push any fumes outside in the event of a fire. We have plenty of pit area for all competitors but ask that any spectators not supporting contact us prior to the event.
Participants may enter more than 1 bot per class, we will do out best to allow everyone time for repairs.
There is no charge to compete and will be double elimination style.
The competition will start at 10:00. You can arrive anytime after 8 to get ready.
Please bring tables and chairs if you have them.
Other Events by BackwoodsRC Hobbie​s
Event
Date
Location
Robots
Engineered for Destruction 11 hosted by Backwoods RC & Middle Tennessee Robotic Arts Society

REGISTRATION OPEN

Feb 24, 2024
Nashville , TN , US
45 Robots
TNRL 2023 Championship
Oct 14, 2023
Chapel Hill, TN, US
17 Robots
Battle in the Backwoods 6
Apr 29, 2023
Chapel Hill, TN, US
54 Robots
Engineered for Destruction 10
Feb 25, 2023
Nashville , TN , US
35 Robots
Botaroo 2022
Nov 18, 2022
Chapel Hill, TN, US
65 Robots
Battle in the Backwoods 5
Aug 13, 2022
Chapel Hill, TN, US
Battle in the Backwoods 4 (This Event)
Apr 30, 2022
Chapel Hill, TN, US
Battle in the Backwoods 3
Jan 22, 2022
Chapel Hill, TN, US
Battle in the Backwoods 2
Oct 9, 2021
Chapel Hill, TN, US
Battle in the Backwoods 1
Jun 12, 2021
Chapel Hill, TN, US