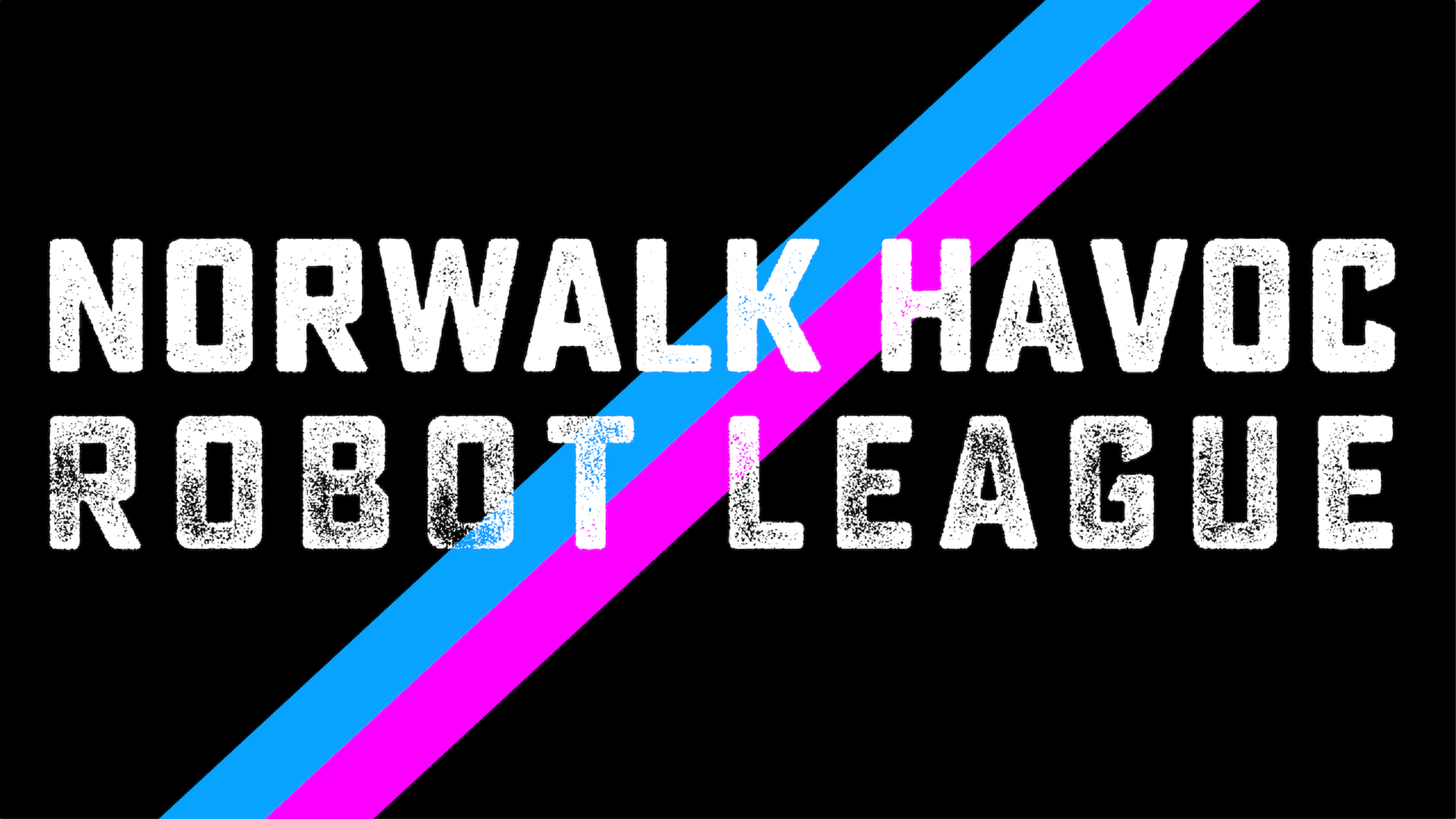 Cancelled - Norwalk Havoc Robot League
Norwalk, CT, US
March 14, 2020
Event Organizers
Gil Hova
Community Director and Statistician
Robot Classes / Competitions
Category
Robot Class
Maximum
Capacity
Currently
Registered
Waiting
List
Entry
Fee
Pit Crew
Allowed
Combat
3 lb - Beetleweight
Unlimited
None
None
Unlimited
Event Description
Greetings competitors, a word from Austin. The owner of 50 Day Street and the NHRL
"In the past 24 hours the following has happened:
- Basically all professional sports have stopped
- The lights are off on Broadway
- The schools are closed in CT
- Almost every university sent everyone home
- If you are European you can't visit the US anymore
- The Maritime Aquarium has closed
- Norwalk public buildings are closing
- Battlebots has canceled it's live events
- Tom Hanks got sick as did prime minister of Canada's wife
Considering all of this we feel it would just be irresponsible for us to continue with the event, putting the health and safety of others at risk is not worth it. I cannot tell you how excited we were to host it. Norwalk Havoc for March 14th 2020 is Canceled
Whats Next:
Starting tomorrow at 10a we will open registration for the May event and we hope that by then things will have calmed down. If you have traveled a long ways to come here don't hesitate to stop by and say Hi. We will be hanging out at 50 Day Street all day Friday and likely Saturday as well. If you want to come test your bot or fight one of our bots you are more than welcome.
Stay safe out there and we will see you in May.
Seven 3lb robot combat events in 2020. 6 main season events, and a 7th invitation only final. All of these events will be live streamed on YouTube and Twitch with announcers. Robots who place in the top 4 of any of the regular season events will get an invitation to the finals on December 12th. More rules are posted on our website. If you have questions we are happy to answer just email contact@50day.io
Other Events by Norwalk Havoc Robot League
| Event | Date | Location | Robots |
| --- | --- | --- | --- |
| NHRL September 2023 | Sep 30, 2023 | Norwalk, CT, US | |
| NHRL August 2023 | Aug 12, 2023 | Norwalk, CT, US | |
| NHRL June 2023 Summer Botfest | Jun 24, 2023 | Norwalk, CT, US | |
| NHRL May 2023 | May 6, 2023 | Norwalk, CT, US | |
| NHRL March 2023 | Mar 18, 2023 | Norwalk, CT, US | |
| NHRL January 2023 - New Bots! | Jan 28, 2023 | Norwalk, CT, US | |
| Norwalk Havoc Robot League - 2022 Championships! | Dec 17, 2022 | Norwalk, CT, US | |
| Norwalk Havoc Robot League - November 2022 | Nov 12, 2022 | Norwalk, CT, US | |
| Norwalk Havoc Robot League - September 2022 | Sep 17, 2022 | Norwalk, CT, US | |
| Norwalk Havoc Robot League - July 2022 | Jul 16, 2022 | Norwalk, CT, US | |
| Norwalk Havoc Robot League - May 2022 | May 14, 2022 | Norwalk, CT, US | |
| Norwalk Havoc Robot League - April 2022 | Apr 23, 2022 | Norwalk, CT, US | |
| Norwalk Havoc Robot League March 2022 | Mar 26, 2022 | Norwalk, CT, US | |
| Norwalk Havoc Robot League | Dec 18, 2021 | Norwalk, CT, US | |
| Norwalk Havoc Robot Leauge | Nov 13, 2021 | Norwalk, CT, US | |
| Norwalk Havoc Robot League | Sep 18, 2021 | Norwalk, CT, US | |
| Norwalk Havoc Robot League | Jul 24, 2021 | Norwalk, CT, US | |
| Norwalk Havoc Robot League | May 15, 2021 | Norwalk, CT, US | |
| Norwalk Havoc Robot League | Mar 20, 2021 | Norwalk, CT, US | |
| Norwalk Havoc Robot League | Feb 6, 2021 | Norwalk, CT, US | |
| Norwalk Havoc Robot League Final!!! | Dec 12, 2020 | Norwalk, CT, US | |
| Norwalk Havoc Robot League | Nov 21, 2020 | Norwalk, CT, US | |
| Norwalk Havoc Robot League | Sep 19, 2020 | Norwalk, CT, US | |
| Norwalk Havoc Robot League **SUNDAY ADDED** | Jul 18, 2020 | Norwalk, CT, US | |
| **CANCELED* Norwalk Havoc Robot League | May 30, 2020 | Norwalk, CT, US | |
| Cancelled - Norwalk Havoc Robot League (This Event) | Mar 14, 2020 | Norwalk, CT, US | |
| Norwalk Havoc Robot League | Jan 18, 2020 | Norwalk, CT, US | |
| Norwalk Havoc Robot Combat!!! | Nov 23, 2019 | Norwalk, CT, US | |
| Norwalk Havoc Robot League | Sep 28, 2019 | Norwalk, CT, US | |
| Norwalk Havoc Robot Combat | Aug 10, 2019 | Norwalk, CT, US | |
| Norwalk Havoc Robot Combat League | May 11, 2019 | Norwalk, CT, US | |
| Norwalk Havoc Robot Combat League | Mar 9, 2019 | Norwalk, CT, US | |
| Norwalk Havoc Robot League | Jan 12, 2019 | Norwalk, CT, US | |
| 50Day.io Inaugural Fight | Dec 8, 2018 | Norwalk, CT, US | |